1685 Magnolia Drive, Healdsburg, CA 95448 -- (707) 433-7455 | FAX (707) 433-5683 | info@russian-river-rose.com
Our On-Line Store
rose oil rose water garden toolbelt gift certificate
Order Form by mail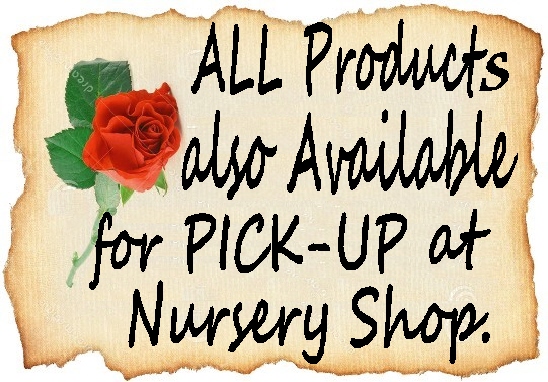 "Rose Embrace"® -- our special rose oil
"Rose Embrace" eau de toilette is made using an ancient steam distillation process on a blend of "4" estate grown roses: Kazanlik (a damask rose from Bulgaria), 2 French and one Persian rose. On average, over the last 3 years, about 1800 pounds of roses are hand picked in early spring time to produce only 3 to 4 onces of pure rose oil. Each years oil is then aged 4 months and finally blended with a bit of natural ambergris (a classic fixative to extend the scent on your skin) and packaged in handy purse size atomizers.



The scent from this 4 rose blend (described as full rosey floral with spicy and citrus undertones) simply puts one in another place; some it reminds them of their grandmother's happy rose garden. An aromatherapist once said this was very calming, mother nature's prozaic!

This all natural rose oil product does not contain any "synthetic" rose oil which is commonly found in some 90% of perfume products.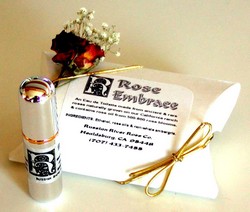 This is an estate made scent product with no use of pesticide or fungicide sprays on our rose fields. Once the rose oil (it only comes in contact with copper and glass -- no plastic) is aged and blended with "real" ambergris and our propritory natural rose infused perfumer's alcohol.

Contains ethanol.

Available in a lovely 1/6 oz. purse-size atomizer (3" long).
Only a mere 150 to 250 packages of this natural product are hand made annually.

Rose Embrace®

1/6 oz. Eau de Toilette
(w/gift box)

$35.50

Rose Embrace®

1/6 oz. Eau de Toilette

$34.00