"Peak Bloom
Perfume Rose Oil Harvest Demos"
May 4th & 5th Saturday & Sunday.
Nursery & Garden Open 10-5 $2 Donation. No reservations req'd
Demonstrations
throughout the day, starting at 10 am.
| | | |
| --- | --- | --- |
| | | |
| Baskets of Roses | Perfume Roses in the Wine Country | Roses and the Still |
Come visit California's ONLY Perfume Rose fields
In Full Bloom!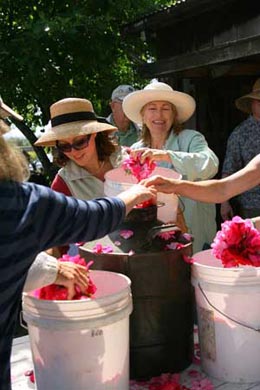 ♥ EXPERIENCE an authentic, behind the scenes peek at the ancient process of rose water and rose oil extraction.



See the overflowing baskets of rose
petals picked that day from our French,
Persian and Bulgarian Rose Fields,


Help stuff the petals into the antique
copper STILLS,


Delight in the scent-ual steam-wafting
all around you,


Sample the rose infused water as it
is released from the petals, and


Taste our yummy Rose Water Sorbet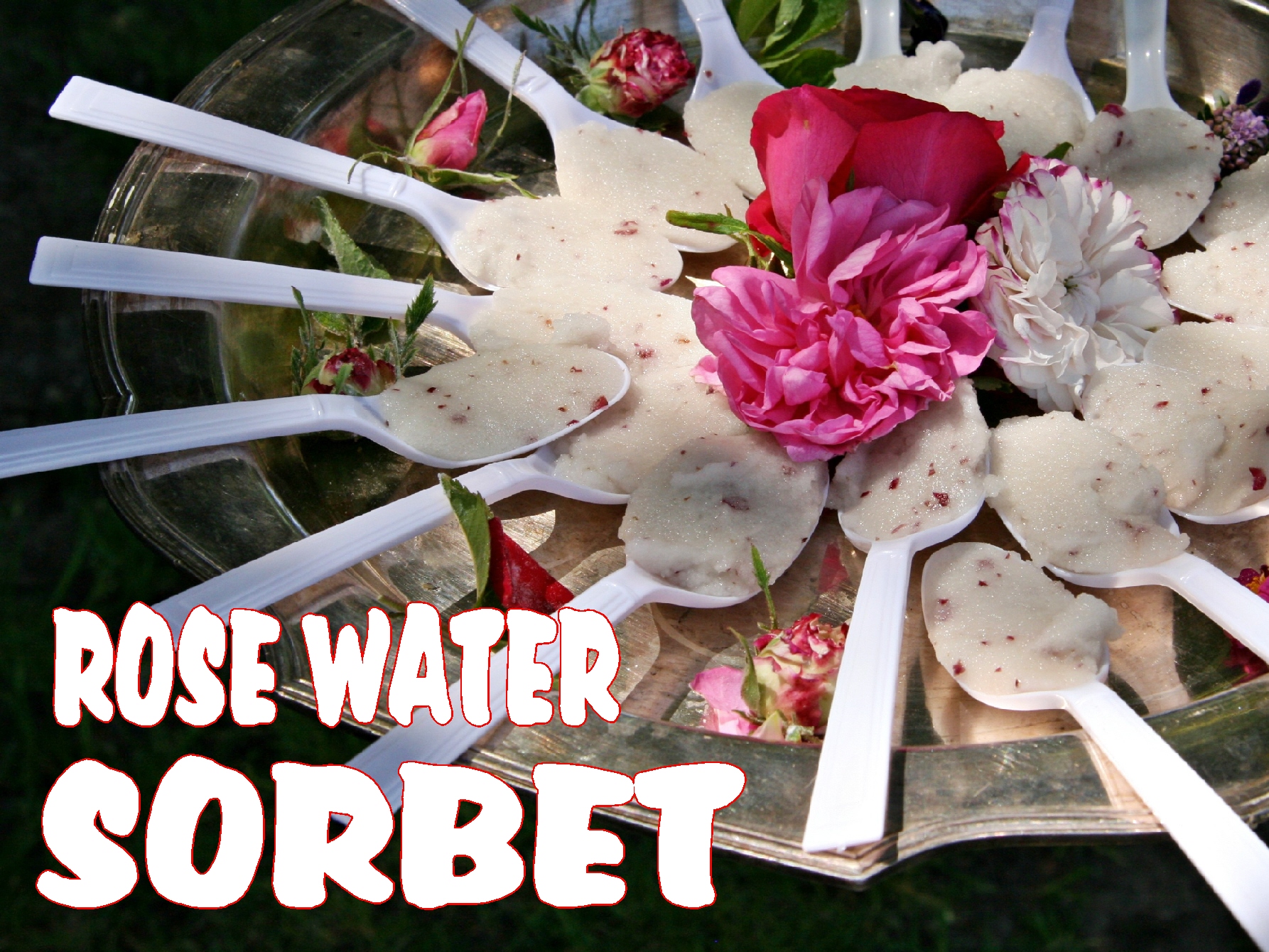 Staff will be on hand to explain the process and why only a hand full of roses are good enough for rose oil production. You can also see the fields the roses are harvested from.

♥ VISIT Our Gorgeous Gardens in Full Bloom.


Roam among the garden collection of 650 varieties of roses
and 200 kinds of irises.


Wander down the 'Rose Allee', a series of 8 12ft by 12ft arches,
billowing with climbing roses.


Visit the 'Seven Dwarves' collection, the 'Hummingbird Wall',
the 'Hollywood and Vine' Roses, and so much MORE.

| | |
| --- | --- |
| | |
NURSERY OPEN 10-5 & filled with fragrant roses, irises & perennials.
Immerse Yourself in the Glory of Spring!
Photos courtesy of Mikala Kennan.