1685 Magnolia Drive, Healdsburg, CA 95448 -- (707) 433-7455 | FAX (707) 433-5683 | info@russian-river-rose.com
Our Display Garden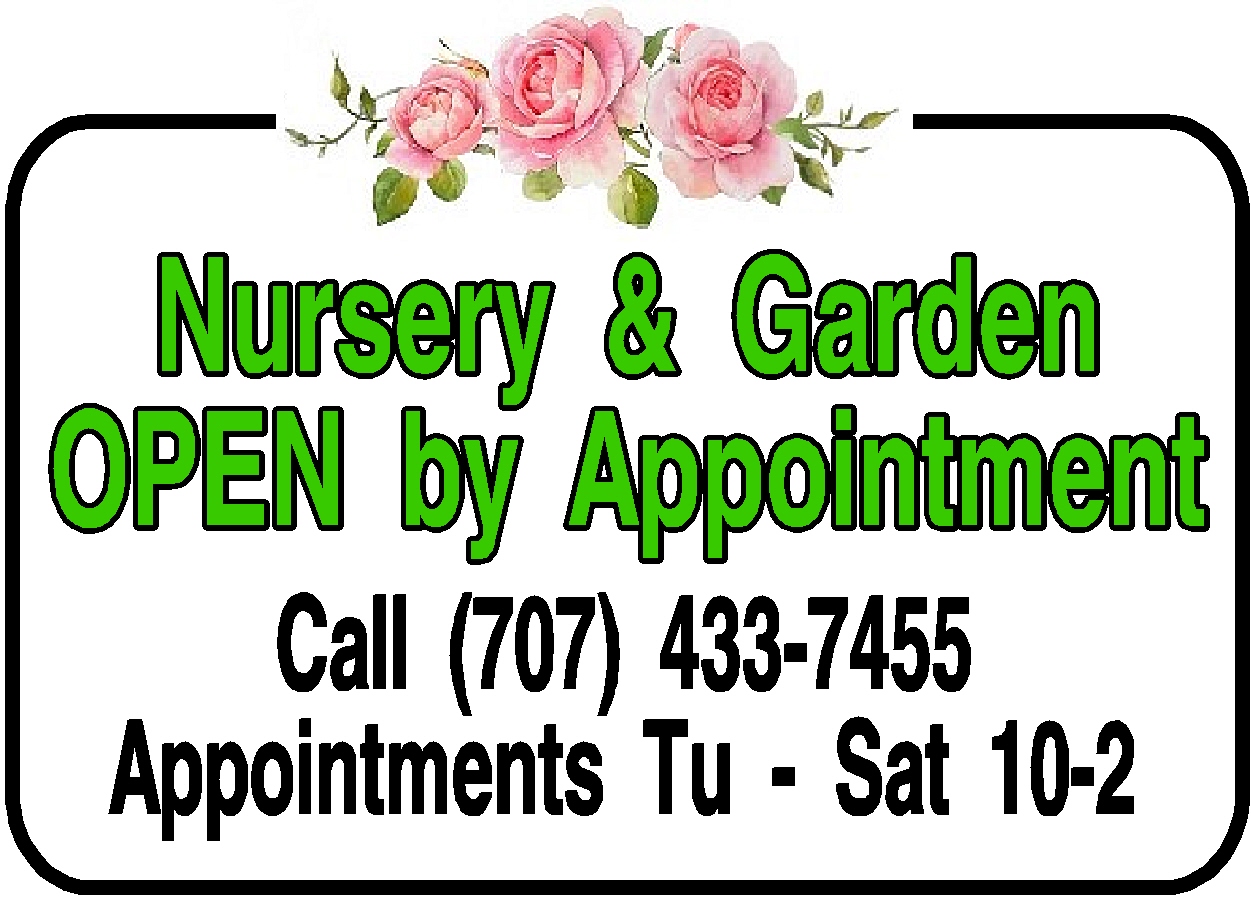 Seasonal Garden Adventures garden list virtual tour
Over 650 different roses & 220 irises in our garden...
Come and enjoy their fragrance, beauty and mystique!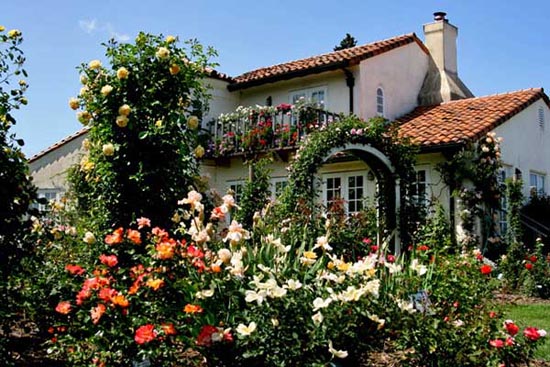 Click here to take a virtual tour!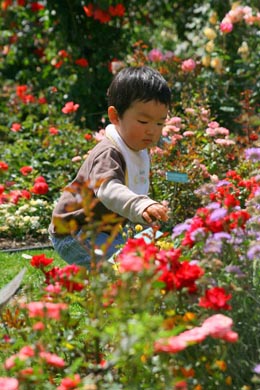 Featured in our garden:

Rose History Trail
Shade Garden
Rose Allee, a series of eight 12x12 arches covered with climbing roses
Sweet Scent Seat, a cedar bench surrounded by ultra-fragrant roses and perennials
Butterfly Garden, with lots of winged visitors
Iris Garden, with more than 200 different iris types
Perfume Distillery - Estate made Rose Water and Perfume.
Nursery carries more that 100 varieties, hand-selected and time-tested to perform well throughout Northern California.

Personal Guided Tours - $10.00/person by special arrangement (please call!)
Photos courtesy of Mikala Kennan.