1685 Magnolia Drive, Healdsburg, CA 95448 -- (707) 433-7455 | FAX (707) 433-5683 | info@russian-river-rose.com
Our Display Garden
Over 650 different roses in our garden...
We have an extensive collection that is sure to please everyone, rose enthusiast or not. With more that 650 diferent rose varieties on in our free show garden, we feel confident you will be pleased.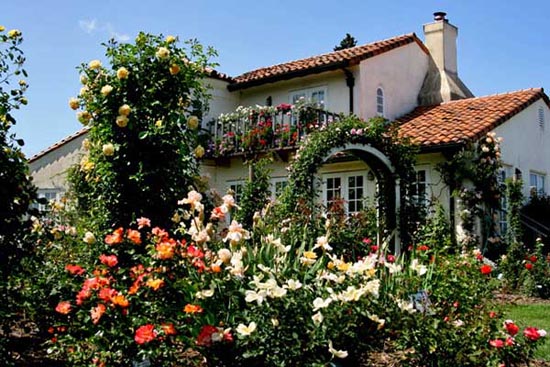 Click here to take a virtual tour!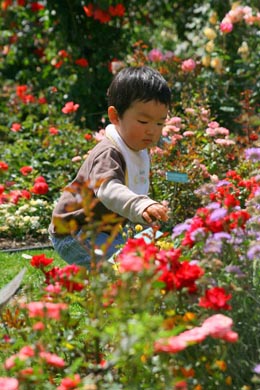 Featured in our garden:

Rose History Trail
Shade Garden
Rose Allee, a series of eight 12x12 arches covered with climbing roses
Sweet Scent Seat, a cedar bench surrounded by ultra-fragrant roses and perennials
Butterfly Garden, with lots of winged visitors
Iris Garden, with more than 100 different iris types
Perfume Distillery
Nursery carries more that 100 varieties, hand-selected and time-tested to perform well throughout Northern California.

Self-Guided Tour Maps - $2.00

Personal Tours by owner Jan Tolmasoff - $4.50/person by special arrangement (please call!)
Photos courtesy of Mikala Kennan.