1685 Magnolia Drive, Healdsburg, CA 95448 -- (707) 433-7455 | FAX (707) 433-5683 | info@russian-river-rose.com
What Others are Saying
The word is out about us...
We have received numerous positive comments & some very flattering press coverage. Please take a look and see what they're saying...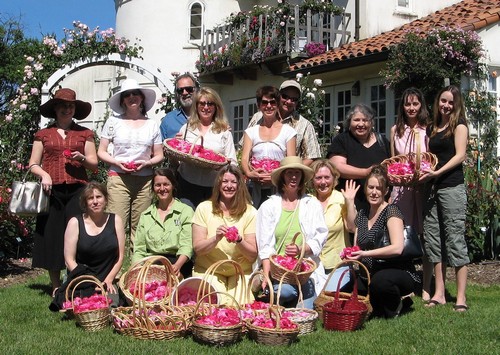 Happy Perfume Tour attendees
(sorry, tours are discontinued do to COVID-19)
Like to leave feedback of your own, or let us know about a news story? Please
contact us.