1685 Magnolia Drive, Healdsburg, CA 95448 -- (707) 433-7455 | FAX (707) 433-5683 | info@russian-river-rose.com
What's available in our nursery?
Come sample our extensive selection
Come visit our nursery of rare and specialty roses, with a specific focus on roses that grow well here in Northern California. See our Show Garden for an idea of what you might expect in your garden...
We specialize in roses that grow well here in California, both is shade, full-sun, and all types of climates. Feel free to contact us for personalized advice!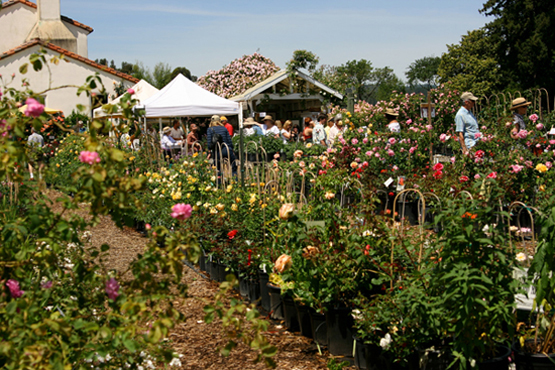 Sorry, We Do NOT SHIP as the roses are in 1, 2 or 5 gallon pots ready for garden planting. However, you are invited to buy your roses at our beautiful Show Garden in the Sonoma County Wine Country...
Every Saturday & Sunday in April & May (10am - 5pm)

Selected Saturdays at the Healdsburg Farmer's Market
At special events in Spring & Fall

...or by appointment.
Click here for hours & directions!
Photos courtesy of Mikala Kennan.