1685 Magnolia Drive, Healdsburg, CA 95448 -- (707) 433-7455 | FAX (707) 433-5683 | info@russian-river-rose.com
Our On-Line Store
rose oil rose water garden toolbelt gift certificate
Order Form by mail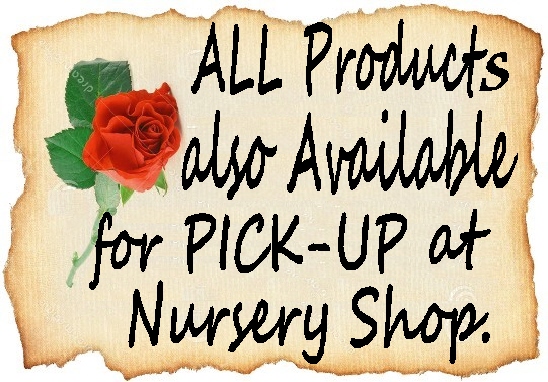 Ultimate Garden Tool Belt-- a pruning toolkit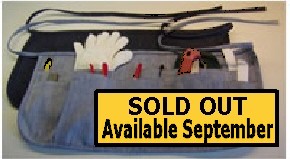 Since we could not find a decent tool belt for our rose needs, we had ours "custom" made to meet tough and demanding rose nursery use.

A premium tool belt for gardeners that can hold all those items you need (pruning shears, tie tape, sharpening stone, small saw, cell phone, etc.). Tie straps extra long for secure tying. Leather reenforcement for cutting shear support. Light-weight yet really tough. Cloth is heavier than regular denim (14 oz. vs. 10 oz. used in common pants) to give many years of service and this cotton denim also is grown and loomed in the U.S.A.

Sewn in U.S.A. and comes in blue and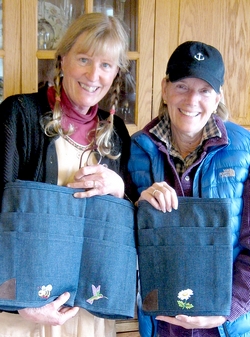 stone washed denim. See our wonderfull sew-er to the left.

Beautiful Decoration.
Each has a darling decoration stitched onto the front. There are several patterns, below which is a random selection, but we are limited to what is in stock. We can't order a specific applique but you could ask what is available for shipping that day. Must call 707 433-7455. First come first serve.



It'll be your best friend in the garden.
It will make an exceptional gift.
Order Now
Only $48.95.
Shipping is $12
Jan's Garden Tool Belt


Custom made in U.S.A.

$48.95