August - Seasonal Garden Adventures
(What to see when you visit)
Jan./Feb. : Pruning Demonstration/ Wild Mustard Bloom/ Planting Plans
March : Wild Mustard Bloom/ Iris Bloom Begins/ Early Roses in Bloom
April : 220 Irises Blooming, Rose Crescendo, Rose Allee
May : Peak Rose Bloom/ Perfume Fields Bloom & Rose Oil Harvest
June/July: Garden Repose/ Rose Water Sampling/ Butterfly Viewing/ Relaxing
Aug./Sept: Iris Classes/ Hummingbird & Butterfly Visits/ Fall Bloom Begins
October : Fall Peak Bloom/ Fall Colors & Fragrances/ Planting Plans
Nov./Dec.:Rose Water & Perfume Release/ Rose Hips/ Fall Colors

AUGUST 2020
August Dates to be Announced
Please
Email
us to be added to the invitation list.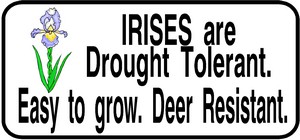 "You Can Dig It!"
Iris Classes & Open Garden
August TO BE DETERMINED

- Saturday ONLY!
Garden and Nursery Open 10-3

With Special Demonstrations at 10 & 2.
Masks and proof of vacination needed. $10 Fee required in advance for demonstration or, IF there is room, at the door.

Hundreds of gorgeous irises for sale!

Is your Iris patch blooming less and less as years go by? Then, this is a "No Miss" class for you! July through October is THE time of year to rejuvenate these sleeping gems.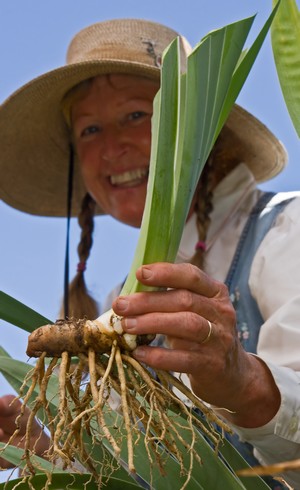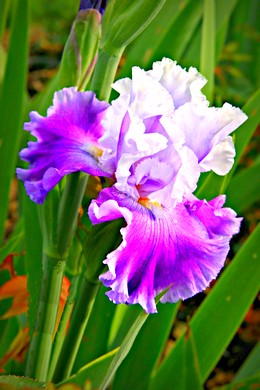 Our virtuoso iris expert, ROXIE NALL, will be here, shovel in hand, to give a hands-on demonstration on how to Dig, Groom and successfully Plant IRISES- Those Beautiful Princesses of the early spring!

Get the first pick of some of the 100+ varieties of irises in our garden, including fall repeat bloomers. Special Pricing on all newly dug irises.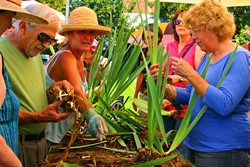 Also visit our Butterfly Garden in Full Bloom!
Remember "Fall is the best time to plant!"
To join our mailing list, click here
(don't worry, don't worry your info is kept private!)
Photos courtesy of Mikala Kennan.