April - Seasonal Garden Adventures
(What to see when you visit)
Jan./Feb. : Pruning Demonstration/ Wild Mustard Bloom/ Planting Plans
March : Wild Mustard Bloom/ Iris Bloom Begins/ Early Roses in Bloom
April : 220 Irises Blooming, Rose Crescendo, Rose Allee
May : Peak Rose Bloom/ Perfume Fields Bloom & Rose Oil Harvest
June/July: Garden Repose/ Rose Water Sampling/ Butterfly Viewing/ Relaxing
Aug./Sept: Iris Classes/ Hummingbird & Butterfly Visits/ Fall Bloom Begins
October : Fall Peak Bloom/ Fall Colors & Fragrances/ Planting Plans
Nov./Dec.:Rose Water & Perfume Release/ Rose Hips/ Fall Colors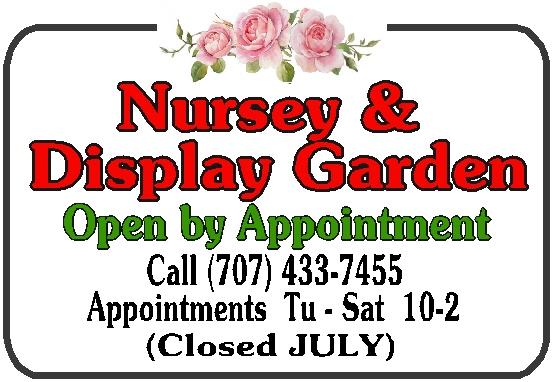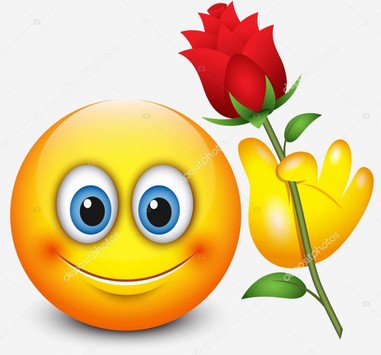 Nursery Visits
CLICK rosee-emojie to see Availability Lists →




Garden Visits & Tours
| | | |
| --- | --- | --- |
| | | |
| Chateau de la Rose | 8 Arch Rose Allee | Perfume Rose Fields |
$10 Per Person *
By Appointment ONLY
Tues. thru Sat.
10:00, 11:00, 1:00 and 2:00
Call (707) 433-7455 for reservations
Visits Include:
- Guided introduction to garden/ Seasonal 'High-lights'
- Self-Guided tour map full of rose information
- Complimentary souvenir 5X7 art postcard
- Sampling of Estate produced rose water & perfume
- Entrance to Nursery with many gardening informational handouts
- Gift Shop temptations
* 6 person per tour maximim/ children 3 and under free
"Glorious Irises of Spring -


The Garden Awakens!"
The First 3 Weeks of April

The first weeks of April finds the irises a-blooming. The 250 varieties of irises in our collection don't bloom all at the same time. There are early and late bloomers --- also repeat bloomers that display later in the year. Visit several times in April, and catch the different waves of bloom, with their colors, petal shapes and "scent". A rare, early spring, dazzling display!
Enjoy these gorgeous beauties in full splendor, many of them world-class award winners, planted throughout the 650 roses in our garden. Drought tolerant and easy to grow, Jan calls them "Orchids You Can Walk On".

And, the beauty continues to unfold as our early blooming roses take center stage. Enjoy the huge 'Lady Banks' rose from 1820, the rare mystery rose 'Hearts Desire Pink' and the sublime Souv. de Mme Leonie Viennot from 1898 spilling over a 12' x 12' arch. Ah, the Glory Begins!
100's of irises & roses for sale in nursery ( Click to make your nursery appointment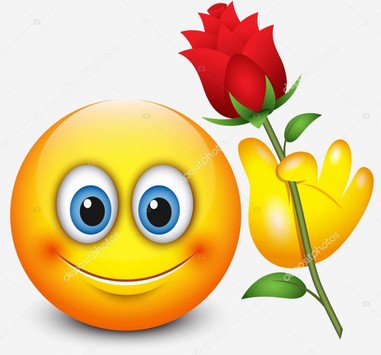 ).

"Fragrant Roses & Irises to
Fill Your Senses"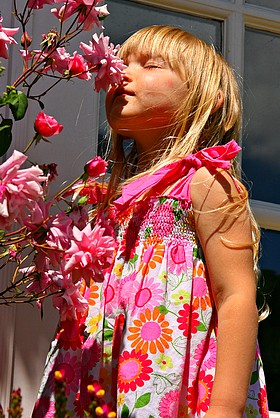 Last 2 Weeks of April
Enjoy the last weeks of iris bloom AND the unfolding of the roses. See and smell the especially fragrant roses in our display garden of over 650 varieties. Many of our antique Damask, Gallica and Bourbon roses will be perfuming the air.
Visit California's ONLY Perfume Rose Fields
-
Immerse yourself in the scent of hundreds of specially selected roses from Bulgaria, France and Persia. Planted, in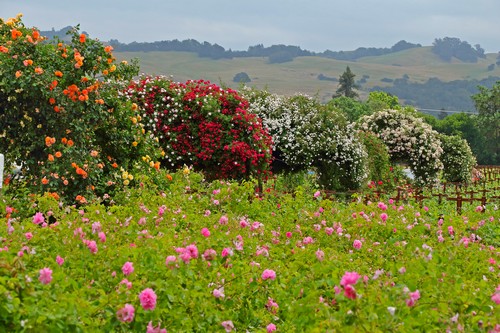 masse, for the production of rose water and rose oil.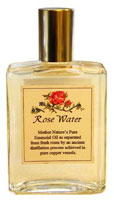 Estate grown Rose Water & Perfume available as well as fragrant roses and irises in the nursery.
Also, enjoy our secret garden treasures: "the Purple Playground", the "Humming Bird Wall", "Hollywood and Vine", "Kitchen Garden" and see California's ONLY Perfume Rose Fields --- in Full Bloom!.



Our Nursery will be open and filled with gorgeous roses, irises, and
perennials for birds, bees and butterflies. Make your appointment to tour or purchase plants.


| | |
| --- | --- |
| | |
| Nursery with Many Plant Selections | Happy Buyer |
Photos courtesy of Mikala Kennan.