Perfume Rose Harvest Tours 2016
Classic Tours

Come enjoy this totally unique and romantic experience! Help harvest basket-fulls of fragrant rose petals from hundreds of ancient Bulgarian, French and Persian perfume roses growing in our beautiful Rose Fields, all set amidst the vineyards of Dry Creek Valley. Stuff the petals into copper kettles, watch as they are transformed into rose water and rose oil, and become enveloped in their heady scent.
Hear about the history of rose oil and the making of fine perfumes, while you sample the delightful output of the still. All this is just 2 miles southwest from downtown Healdsburg, CA, in the heart of the Sonoma County wine country.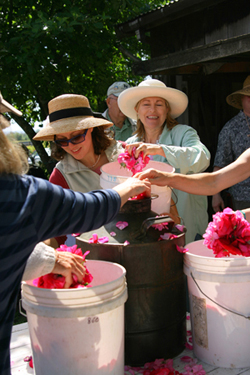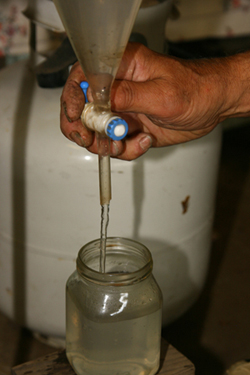 Each Classic Perfume Rose Harvest Tour, a fun, hands-on mini workshop lasts about 1 and 3/4 hours (children less than 9 yrs generally not recommended) and includes REFRESHMENTS.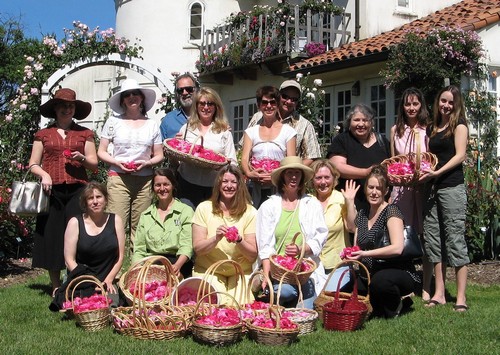 There is a charge of $10.95 THURSDAYS and $14.95 other days per person per tour and includes admission to our Display Garden (several rose gardens and 8 arch Rose Alle? with over 600+ varieties of antique, climbing and specialty roses) and Rose Nursery/Gift Shop.
Photos courtesy of Mikala Kennan.

(NOTE: Hurry as dates are already starting to fill up as of April 15, 2016)


ALL TOURS start at 9:30 a.m. Tours are limited to 18 participants -
Larger groups can be accommodated by special arrangement, call 707 433-7455.