Sonoma County's Best Rose & Iris Nursery & Display Garden amongst Vineyards in the Healdsburg Wine Country
nursery display garden seasonal garden adventures rose water/oil
hours & directions
Who we are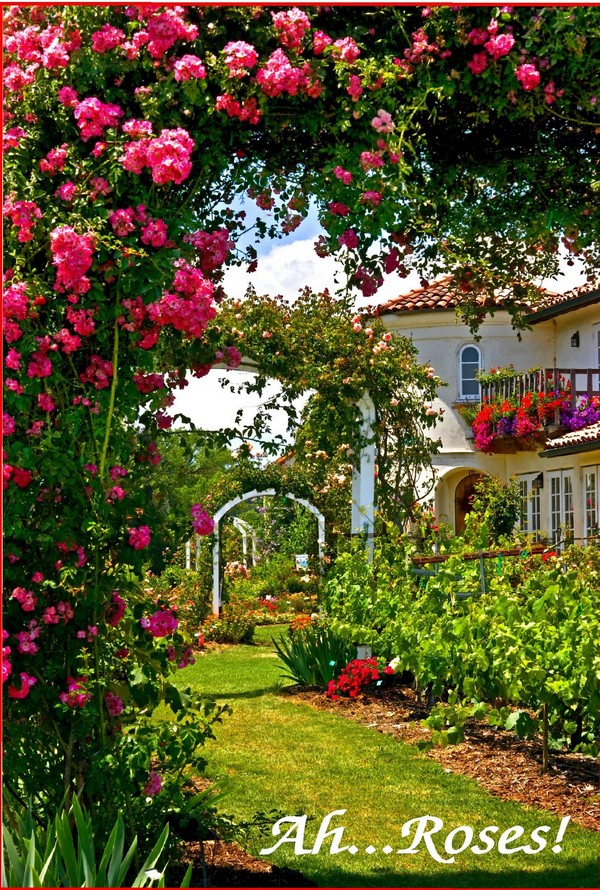 We, of the Russian River Rose Company, greet you and hope to share our love of roses -- with all of you around the world. Our family run nursery got its start in 1990 when our chief collector,

took a cutting of an old rose that had escaped civilization and now covers the coastal headlands surrounding the village of Mendocino, California.

Our nursery and display garden are located in Healdsburg, California, which is about 70 miles north of San Francisco, in the heart ot Sonoma County's wine country.


Our Collection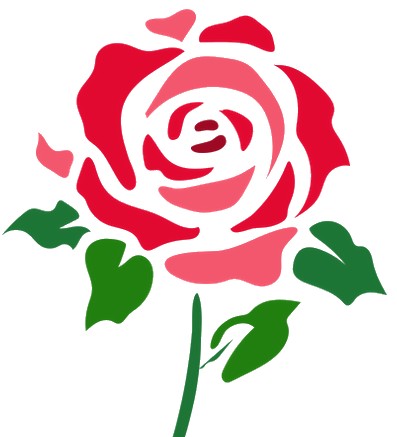 Two acre Display Garden showcases over 650+ varieties of roses -- ranging from ancient one from the Roman times to recent introductions; native species to highly hybridized ones; GIANT shed-eating climbers to micro-minis, and many 'found' roses.
Our
nursery
specializes in roses that do well here in Northern California wine country (our roses grow alongside grapevines) in the same wonderful climate that produces the best wine in the world! We offer many roses that can tolerate sites with less than full sun. We also offer limited 'rare' and 'collector' roses.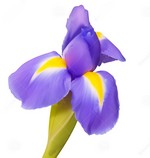 Irises have become our second passion, and we now have over 200 varieties interspersed among the roses to greet us in early spring. Not only are they beautiful, but many are fragrant and are repeat blooming.

A third passion is for perennials that are bee, bird and butterfly friendly. Our Butterfly Garden and Hummingbird Wall are loaded with fuchias, salvias and abutilon that attract these winged beauties and drive
the hummingbirds crazy!
Click Thru
NURSERY- availability lists
Perfume Rose Fields, Rose oil & Rose Water Production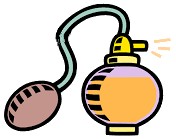 Here, amongst the vineyards of Northern California, and surrounded by our collection of 650 varieties of roses, We do something TRULY UNIQUE --- we grow 100's of roses exclusively for the production of rose oil and rose water. We sell "estate made" 2 oz. and 4 oz. bottles of rose water and "Rose Embrace" eau de toilette. The scents are unforgetable.
Details & Pictures
.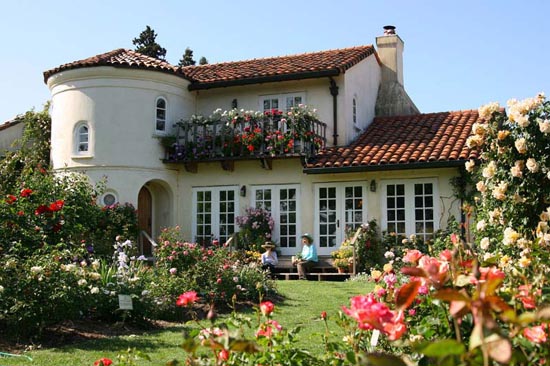 Rose Related Services
Don't know how to prune that climbing rose or simply don't have the time? We can help. Creating a garden and can't quite picture what rose to plant? We can help. Call (707) 433-7455 or Contact Us for special appointments and rate schedule.
Photos courtesy of Mikala Kennan.