Events in Our Garden
Spring- January/Feb 2017 April 2017 May 2017
Fall- August 2016 September 2016 October 2016

MAY 2017
Click here to learn about our Perfume Rose Harvest Tours and see our current schedule for April and May.
Our Display Garden and Nursery are OPEN EVERY WEEKEND in April and May from 10-5, with specially themed presentations on the following dates:
"Mothers Day Open Garden"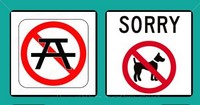 May 8th Sunday 10-5
($2 donation on Sunday)

(NOTE: The Garden and Nursery
are also open Saturday May 7th 10-5)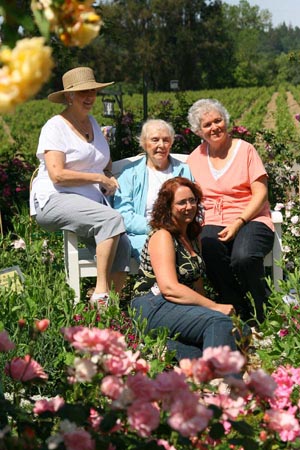 Enjoy this special day in honor of our wonderful Mothers. Wander through the rose garden AT FULL BLOOM! Many families have made a Mother's Day visit to our garden a family tradition. Allow yourselves this day to really "Smell the Roses"!
Experience the beauty and fragrance of the once-blooming antique roses and stroll down the Rose Allee with huge rambling roses billowing down from 12'X12' arches. Maybe even select a rose for Mom to take home!
Complimentary Self-Guided Garden Tour Maps. $2 DONATION appreciated.

All Mothers will receive a special something...

Enjoy our special freatures: the 'Butterfly Garden', the fragrant 'Sweet Scent Seat', and the 'Rose History Trail'. Nursery open and brimming with roses and hummingbird/butterfly attracting annuals & perennials. Unique gift shop items & ultra-fragrant, estate produced
Rose Water
available.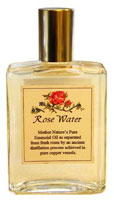 Our unique gift shop carries a variety of items including: estate produced Rose Water, Planting materials, and information packets.

To join our mailing list, click here (don't worry, no spam or
email sharing!)
Photos courtesy of Mikala Kennan.