Events in Our Garden
Spring- January/Feb 2018 April 2017 May 2017
Fall- August 2017 September 2017 October 2017
August 2017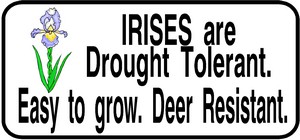 "You Can Dig It!"
Iris Classes & Open Garden
August 19 & 20 Sat./Sun. 10-5
With Special Demonstrations at 10 & 2. $2 Donation appreciated.
Is your Iris patch blooming less and less as years go by? Then, this is a "No Miss" class for you! July through October is THE time of year to rejuvenate these sleeping gems.
Attend an informative hands-on demonstration (a mini-class really) and pick up some great irises.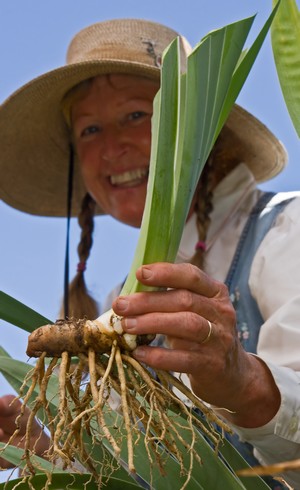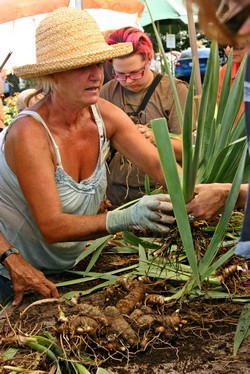 Our virtuoso iris expert, ROXIE NALL, will be here, shovel in hand, to give a hands-on demonstration on how to Dig, Groom and successfully Plant IRISES- Those Beautiful Princesses of the early spring!
Get the first pick of some of the 100+ varieties of irises in our garden, including fall repeat bloomers. Special Pricing on all newly dug irises.
Garden & Nursery Open 10-5. $2 Donation Appreciated.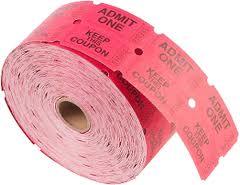 Nursery Hourly raffle drawings
for FREE plants!

Also visit our Butterfly Garden in Full Bloom!
The Garden & Nursery will be open from 10-5 pm and brimming with hundreds of beautiful Roses, Irises & Perennials, ready for fall planting. Discounts on Irises & Select Items.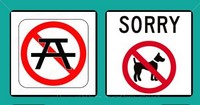 Please, NO pets or Picnics.
Remember "Fall is the best time to plant!"
To join our mailing list, click here
(don't worry, not spam or email sharing!)
Photos courtesy of Mikala Kennan.